We are a Prague based company with 20 year old history. We offer sustainable consulting, engineering and project management services in residential a commercial development provided with passion, conviction, experience, energy and knowledge. Our goal: A high quality comperehensive professional service for your business. 



WHAT WE DO
We provide technical and commercial real estate consulting, project managemant including sales, marketing, law services. We work with our eyes set firmly on your success and will remain your trusted partner. Transparency, cost security and the on-schedule completion of high-quality projects are "business as usual" for us.
we assume responsibility
ABOUT US
PlanConsulting is built on a foundation
of long-standing experience in the field of law, technical due diligence and project managemant. We also provide both institutional and private investors, developers, constructions companies, banks, portfolio managers and users with comprehensive law and technical advice on all issues encountered during the property life cycle beginning with acquisition.
PlanConsulting technical controlling services are characterized by conscientiousness, thoroughness and reliability and see us assume responsibility for the fulfilment of periodical monitoring and reporting tasks within the framework of development projects. Targeted, effective project management and project lead is another key element of our service portfolio.
PlanConsulting comprehensive expertise, commitment, passion and proven reliability ensure the success of your real estate projects. Focus on combination of acquisition, client, marketing, building / project, sales ensures achievment of successfull result.
WHAT WE OFFER
LAW & TECHNICAL DUE DILIGENCE
Over the last years PlanConsulting have participated in numerous Central European transactions. Law & Technical Due Diligence is how any professional real estate transaction begins.
PROJECT CONTROLLING & PROJECT MANAGEMENT
Continuous monitoring of the capital invested is an essential part of real estate business. We focuse on technical and financial supervision as well as on keeping time schedule.
REAL ESTATE CONSULTING & TECHNICAL ADVISORY
The range of real estate specific experience held by our team enables PlanConsulting to provide you with answers and solutions you require. Our reaction to the rapid pace of change in the real estate sector is to continuously build on our qualifications.
WHO WE ARE
PARTNER | PROJECT MANAGER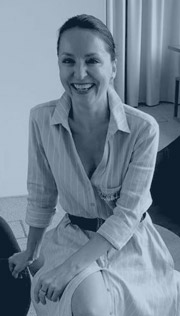 Miroslava Štilijanová
PlanConsulting partners have professional experience and enjoy delivering the results to the clients.
PARTNER | LAWYER


Mgr. Pavel Hájek
OUR REFERENCES
Following projects did benefit from PlanConsulting experience:


Point Park Properties | Foxconn | Interpharma | Discovery Group | OBI | Renault Truck | TESCO | České přístavy | IKEA | Masna Příbram | Denwel | ABAS IPS Management | Betonstav | CocaCola | DocuGuard | Fast Forward | IKANO | Immoconsult | JohnsonDiversey | Sconto Nábytek | Město Český Krumlov | Pravda Capital | RWM Energo | Pharmagen CZ | ShanDong Group | Strabag | UBM | Volvo | KARS | Mercury Centrum ČB | RWE ...
CONTACT
We look forward to hearing from you.



PlanConsulting Group s. r. o.
Prostřední 586/4 | Praha 4 - Michle | 140 000
Czech Republic
---
Mgr. Pavel Hájek | Partner | Lawyer
tel.: +420 775 255 923 | mail: This email address is being protected from spambots. You need JavaScript enabled to view it.
Miroslava Štilijanová | Partner | Project Manager
tel.: +420 720 976 016 | mail: This email address is being protected from spambots. You need JavaScript enabled to view it.
---